MORTGAGE-WORLD.com is an online mortgage company specializing in FHA, Conventional, VA, USDA and Non-QM Near-Prime loans.
MORTGAGE-WORLD.com is your FHA loan experts with over 20 years of experience originating FHA loans. Since 2008 we have specialized in FHA loans for borrowers with less than perfect credit.
Call us 800.516.9166
FHA LOANS
FHA Loans – Everything You Need To Know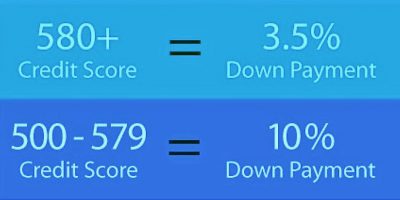 FHA Loans Purchase:
Low interest rates
Gift for down payment
No credit score allowed
500 minimum credit score
Non occupying co-borrower
Seller paid closing cost up to 6%
3.5% down with 580 credit score
FHA Loans
First of all FHA loans have been helping people become homeowners since 1934. Therefore a perfect credit score is not needed for an FHA loan approval. In fact, even if you have had credit problems, such as a bankruptcy, it's easier for you to get an FHA loan than a conventional loan.
As a result FHA announced a set of policy changes to strengthen the FHA. The changes announced are the latest in a series of changes enacted in order to better position the FHA to manage its risk while continuing to support the nation's housing market recovery.
Furthermore FHA requires a minimum credit score of 500. There are no income limits like you may find with first time home buyer programs. However, there are limits on how much you can borrow.
203(b) FHA purchase program provides mortgages for home buyers  to purchase a principal residence with a low down payment and with lower credit standards.
203(k) FHA purchase program is for the rehabilitation and repair of single family properties. Providing both the financing to purchase a property and the financing to make repair. The program offers an important tool for expanding home ownership opportunities.
HUD $100 down payment program for borrowers purchasing single-family HUD Real Estate Owned (REO). The program is limited to owner-occupant buyers who have not purchased a HUD REO property within the last 24 months.
Lease with option to buy mortgage. Lease with option to buy allows a renter to buy the property they are renting. A lease option mortgage allows for sellers credit.
Gift of equity mortgage loan. A gift of equity is a transfer of ownership of a property to a family member or someone. Gift of equity down payment and gift funds requirements.
FHA Credit Requirements
Consequently on January 20, 2010 FHA announced a new policy to address risk. As a result FHA changed the minimum credit score for new borrowers.
FHA requirements new borrowers will now be required to have a minimum credit score of 580 to qualify for 3.5% down payment
Borrowers with less than a 580 credit score will be required to put down at least 10%
As a result the minimum credit score for an FHA loan is 500
Finally this has allowed the FHA to better balance its risk and continue to provide financing for home buyers.
Call us now 800.516.9166 for a quick response.
Apply now!