MORTGAGE-WORLD.com is an online mortgage company specializing in FHA, Conventional, VA, USDA and Non-QM Near-Prime loan products.
MORTGAGE-WORLD.com is designed to make the home loan process faster, cheaper, and easier as a family-owned independent mortgage broker. Est. 2017.
About Mortgage-World.com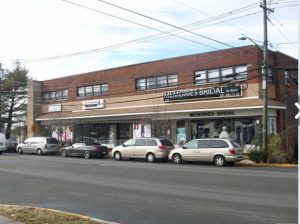 535 Bergen Blvd Suite 2, Ridgefield, NJ 07657 | Chris Luis – Broker/Owner
About us – Mortgage-World.com
Welcome to www.Mortgage-World.com. Founded by Christopher Luis, a seasoned professional with decades of experience in the lending industry, we are dedicated to providing consumers with comprehensive information on home loan programs and connecting them with the best lenders tailored to their specific requirements.
At www.Mortgage-World.com, we pride ourselves on being the industry authority for everything related to home loans. Our mission is to empower you with the knowledge and resources necessary to navigate the home loan process with confidence.
Whether you're a first-time homebuyer or looking to refinance, our website offers a wealth of information on every aspect of home loans, ensuring you have the essential insights to finance your dream home.
Why choose Mortgage-World.com?
We understand that the HUD handbook can be overwhelming and confusing. That's why we've taken the initiative to break down all the guidelines into easily digestible pages and blog posts.
Our desktop/mobile-friendly format simplifies complex information, making it effortless for you to understand your options and make informed decisions.
With over 20 years of experience in the lending industry and an extensive network of national lender contacts, we bring invaluable expertise to your home loan journey.
Let us be your trusted guide, assisting you throughout the process and connecting you with lenders we know can provide the best assistance for your mortgage needs.
Choose www.Mortgage-World.com for unrivaled home loan expertise, unparalleled guidance, and a seamless lender-matching experience.
Take the first step towards homeownership with confidence and let us help you secure the financing you deserve.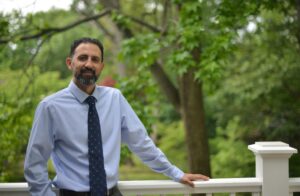 Types of Loans We Offer
We offer almost every type of loan out there. FHA, Conventional, VA, USDA, Non-QM, Construction and Commercial. Each loan has different requirements and terms and we are able to determine which loan is best suited for the borrower.
We work with the borrower throughout the entire process to ensure a smooth and quick closing. Even if a borrower is unable to qualify, we work with them to make sure they can qualify in the near future, no matter how long it takes. We are currently licensed in New Jersey, Connecticut and Florida.
If anyone seeking to buy a home, the best person to call is Chris Luis at Mortgage-World. He is patient, kind and understanding. He is always ready to answer any questions you have, and the helpful advice he gives, is just steps closer to helping you reach your goals of becoming a homeowner. Thank you Chris Luis for helping me to become a homeowner.
- Lydia G.
Chris was the greatest person I have ever worked with regarding my home refinance. He was attentive, stayed with me all the way through and communicated effectively. Grateful for Chris and Mortgage World
- Auset M.
I had an opportunity to work with Chris when I did my refinancing. I would highly recommend his services to anyone. He was efficient, helpful and very prompt in responding.
- Aurora T.
Chis Luis with Mortgage - World is absolutely amazing. I was a first time buyer and several other Loans Agents turned me down. Chris without hesitation helped me through it.... He answered every time I called and listen to me complain like a kid and tolerated my questions. This guy and this company is absolutely amazing.... Thank You guys so much for my New Home....
- Mike P.
If you are looking for a top-notch mortgage broker, we 100% recommend working with Chris! He worked endlessly trying to make a deal go through despite the builders being uncooperative and causing delays. When that deal fell through due to the builder, He was able to get the deal closed for an existing home with lightning speed. Chris is an excellent communicator, ensuring any questions we had were answered and we were kept in the loop during the process. He went above and beyond to ensure we got our 1st home and we could not be more appreciative! If you want a great mortgage experience, do yourself a favor and work with Chris. He will be the only one we work with for any mortgage needs from here on out. We vetted several different companies and mortgage professionals and he was absolutely the most professional and responsive!
- Aislyn
Mortgage-World.com is an online mortgage company that specializes in FHA loans with bad credit. For a quicker response, call 201-403-8673. Refinance With Bad Credit..
Read More →
Introduction to HELOC vs Cash Out Refinance When it comes to tapping into the equity of your home to finance major expenses or investments, two..
Read More →
MORTGAGE-WORLD.com is an online mortgage company specializing in debt consolidation mortgage refinance. We have over 20 years experience in the mortgage industry and we are..
Read More →
Written by: Chris Luis, Senior Loan Officer
Chris Luis is a senior loan officer with Mortgage-World.com, LLC an online mortgage company specializing in FHA, Conventional, VA, USDA, and Non-QM Near-Prime loan products.