MORTGAGE-WORLD.com is your Home Possible loan experts with over 20 years of experience originating purchase loans. Since 2008 we have specialized in loans for borrowers with less than perfect credit.
YOUR FREDDIE MAC LENDER
Home Possible loans – Everything You Need To Know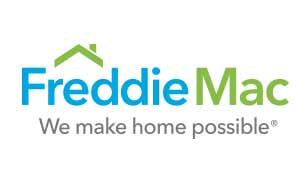 Home Possible Loans:
Low interest rates
3% down payment
Gift for down payment
620 minimum credit score
Seller paid closing cost up to 3%
Home Possible Loans
The purpose of the Home Possible® and Home Possible Advantage® programs is to finance the purchase of primary residences, two- to four-unit owner-occupied properties, and eligible manufactured homes. Both programs are geared toward first-time homebuyers who have limited funds available for their down payments but meet the rest of the lending criteria.
Freddie Mac Home Possible® and Home Possible Advantage® mortgages (collectively referred to as Home Possible mortgages) offer outstanding flexibility and options to meet a variety of borrowers' needs. With Home Possible, you'll capitalize on opportunities to meet the home financing needs of low- and moderate-income borrowers looking for low down payments and flexible sources of funds.
The program's reduced mortgage insurance coverage requirement results in lower mortgage insurance costs for qualifying Home Possible borrowers. They also benefit from:
Reduced requirements for borrower contributions and reserves
The ability to use Affordable Seconds® and nontraditional sources of funds for a down payment, closing costs and prepaids
A requirement to complete pre-purchase homebuyer education, so first-time homebuyers will be better informed about the responsibilities of owning a home
The Home Possible® and Home Possible Advantage® are two conventional loan programs created by Freddie Mac. They are affordable given their smaller 3% to 5% down payment requirement. Home Possible mortgages are designed for low to moderate-income home buyers and are well-suited for first-time home buyers.
Eligible property types 1-unit properties, condos and planned unit development. The program does have income limits.
Apply Now! »