MORTGAGE-WORLD.com is an online mortgage company specializing in no income no employment verification home loans.
A no doc mortgage is a no income and no employment verification loan. We do not verify income or employment. The program does require reserves for both purchase and refinance . Refinance cash out the cash out can be used for reserves making this a true no doc loan.
Call us 201-403-8673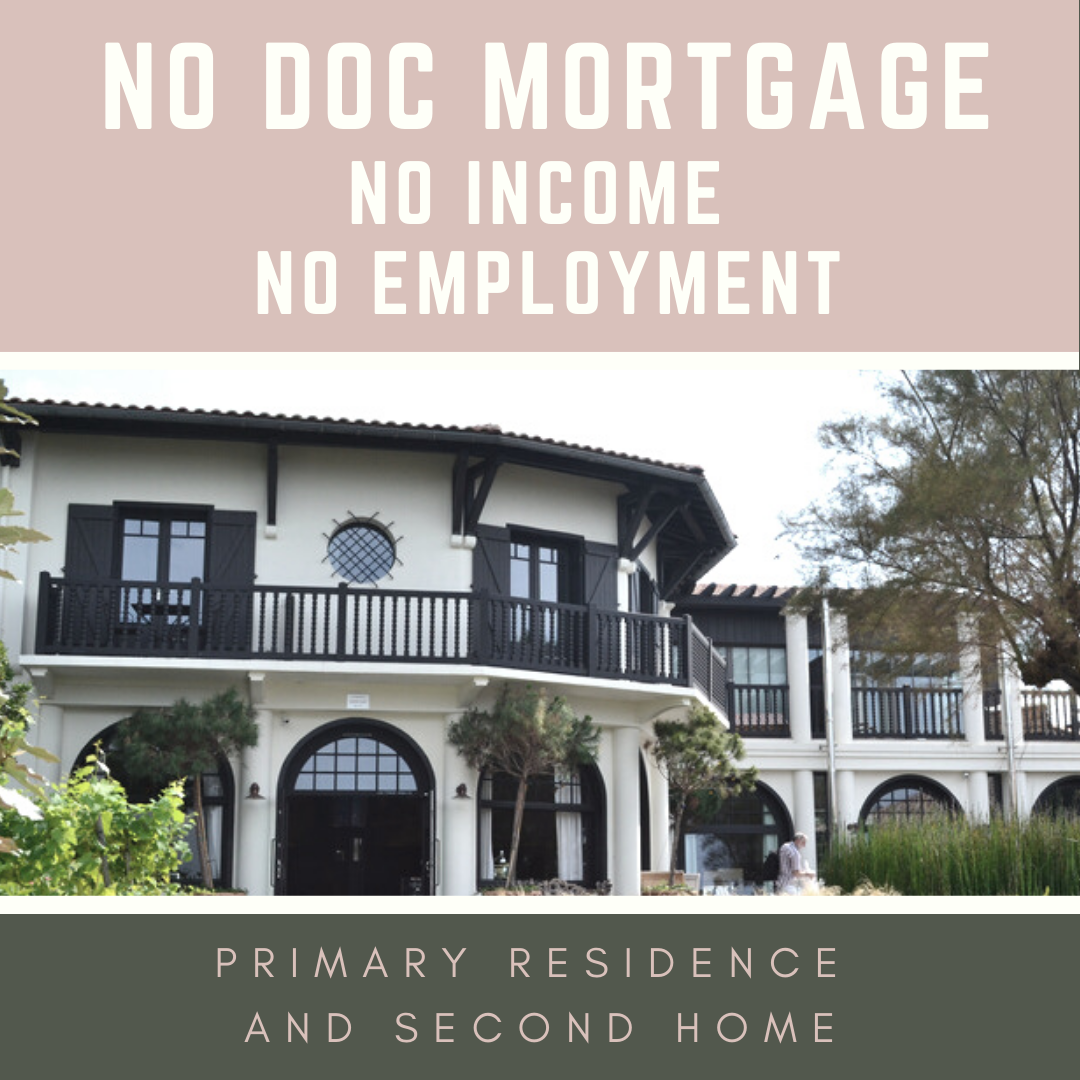 Self Employed No Doc Mortgage
Property Type:
Single Family

2 -4 Units

Condo

Coop

Townhouse

Second Home

Non-Warrantable Condo
Reasons to Refinance:
Interest only option

No tax returns
No W2s or paystubs
Recently self-employed
No employment history
No bank statements
Retired or not currently employed
Self Employed No Doc Mortgage
Primary Residence & Second Home
If you need to refinance or buy a house and are not able to provide sufficient income using your  paystubs, W2's, tax returns, bank statements, SSI, pension income or lack of income then we have the right program for you. It's the tru no doc mortgage. The minimum credit score is 680 to purchase a primary residence or second home. Refinance you can take cash out or a rate & term refinance.
30 Year Fixed Rate
A 30 year fixed mortgage is possibly the most common type of mortgage loan. It has several characteristics that make it such a popular choice when financing a home purchase.  One of the key features of a 30 year fixed mortgage is its fixed interest rate. If you are able to lock a great interest rate when getting the mortgage, you are set. That is the rate for the next 30 years, assuming that you own the house that long.  Another attractive characteristic of a 30 year fixed mortgage is its relatively low monthly payment. Since repayment of the loan is stretched out over 30 years, that keeps the monthly payment from getting too high.
Apply Now! »
www.Mortgage-World.com LLC
535 Bergen Blvd. Suite 2
Ridgefield, NJ 07657
Call 201-403-8673