MORTGAGE-WORLD.com is your USDA loan experts with over 20 years of experience originating USDA loans. Since 2008 we have specialized in loans for borrowers with less than perfect credit.
YOUR USDA LENDER
USDA loans – Everything You Need To Know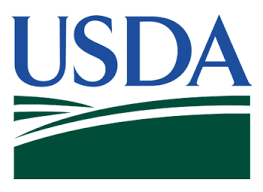 USDA Rural Development Loan:

0% down payment
Low interest rates
Owner occupied only
550 minimum credit score
Seller paid closing cost up to 6%
Manufactured Homes OK
USDA Rural Housing Loans
USDA Loan Program
The USDA program is a part of the USDA Rural Development's efforts to improve the quality of life in rural areas. The program helps low and moderate income families living in rural areas to purchase a home. When purchasing a property if the sales price is lower than the appraised value, closing costs may be financed into the loan amount up to the sum of the appraised value plus guarantee fee. For a property to be eligible for the USDA loan the property must be located in a qualified area.
Bankruptcies:
A bankruptcy requires a minimum of three years must have elapsed since the date of discharge.
A Chapter 13 bankruptcy in progress requires a 12 month paid as agreed history and approval in writing from the court
Foreclosures or Deeds in Lieu:
A minimum of three years must have elapsed since the date of foreclosure completion. The seasoning time is measured from the recording date finalizing the foreclosure
To confirm a property is eligible for the program go to: Property Eligibility.
Call US 888.958.4228
Apply Now! »