MORTGAGE-WORLD.com is your VA loan experts with over 20 years of experience originating VA loans. Since 2008 we have specialized in VA loans for borrowers with less than perfect credit.
YOUR VA LENDER
VA Loans – Everything You Need To Know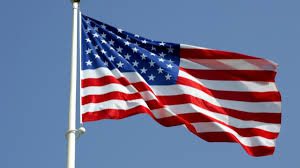 VA Loans Purchase:
Low interest rates
No mortgage insurance
500 minimum credit score
Seller paid closing cost up to 4%
100% financing no down payment
VA Loans
The U.S. Department of Veterans Affairs is not a direct lender. The loan is made through a private lender and partially guaranteed by the VA, as long as guidelines are met.
100% financing available for Veterans!
VA loans require a minimum credit score of 500.
The basic intention of the VA direct home loan program is to supply home financing to eligible veterans in areas where private financing is not generally available and to help veterans purchase properties with no down payment.
Collection Accounts 
VA loans does not require that collection accounts be paid off as a condition of mortgage approval. Auto repossession, medical collection accounts, credit card collection account and any other collection accounts do not have to be paid off.
Collection accounts in the borrower's credit history already results in lowering the credit scores used in the approval process and thus no action is required by the borrower.
VA Seasoning After Chapter 7 Bankruptcy
At least two years must have elapsed since the discharge date of the borrower and / or spouse's Chapter 7 bankruptcy , according to VA guidelines. This is not to be confused with the filing date. A full explanation will be required with the loan application. In order to qualify for an VA loan, the borrower must qualify financially, have re-established good credit, and have a stable job.
VA Seasoning After Foreclosure
Foreclosure must have been resolved for at least 3 years with no late payments since the date of resolution. Minimum credit score of 500.
Seasoning Requirements are determined by the type of loan:
Government loan: Seasoning is determined by the date the claim was paid
Loans other than Government: Seasoning is determined by the date of sale the lender sold the property
VA Seasoning After Short Sale
VA seasoning guidelines lets you qualify for a VA home loan after three years from a short sale. VA guidelines requires three year past from the date of sale of the property.
Borrowers in default on their mortgage at the time of the short sale (or pre-foreclosure sale) are not eligible for a VA for three years from the date of the pre-foreclosure sale.
Apply Now! »